Do you want to sell old phones? Then, look no further than selling them at Gizmogo. It is a perfect brand that can appreciate your gadget at a reasonable price.
This company intends to reduce electronic waste on earth by buying unused devices. In addition, the team knows how to inspect the phone well, which results in a reasonable cost.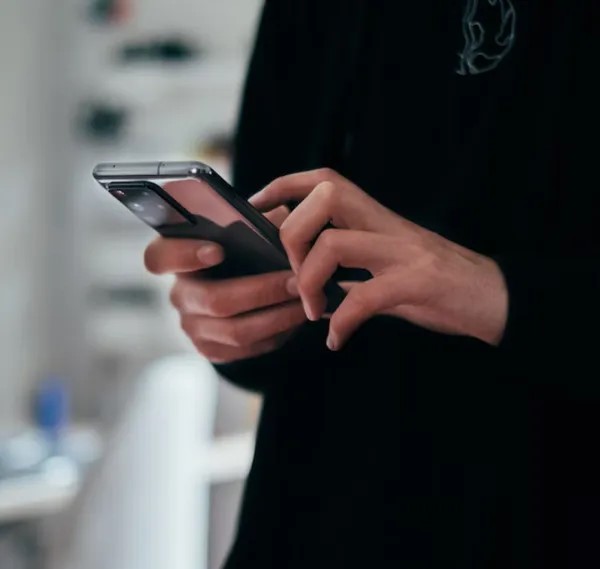 Many people come and trust this place to sell their items. As a result, it has been featured in Forbes, Fox36, abc10, South Florida Reporter, and so on.
The brand also has many clients and followers, such as 4.9K on Facebook, 5.3K on Instagram, and gets 42K likes on TikTok.
So, I'll break down the brand's selling features in this article. Then, if you're interested, let's move to the overview!
Overview of Gizmogo Sell Used Electronics
James Wang founded this company in early 2020. He was concerned with the electronic waste on earth and decided to start Gizmogo
Overview of Gizmogo Sell Used Electronics
James Wang founded this company in early 2020. He was concerned with the electronic waste on earth and decided to start Gizmogo.
The brand can pay 10% to 30% more than competitors because it has experts in electronic devices. Moreover, after the successful sale, this company will refurbish and make a new life for the unused devices.
It accepts all electronic gadgets as long as it is work and doesn't break at all parts. But, the brand won't choose too old items since it is not available on the market.
The selling process is flexible because you can sell it online or directly at the office. Plus, you'll receive the cash immediately or within one business day.
This online service company is generous to clients because it offers free shipping and a free return fee. Furthermore, it has many programs that can benefit people and handphone stores.
Below I'll write the brand's highlights.
Gizmogo Highlights
Buy unused devices at a reasonable price
Accepts many electronics and brands
Receives bulk orders
Offers many programs with great commissions
Available online and offline at the store
Offers free shipping and free return
Has been featured in many publications
Has many good feedbacks from customers
Gizmogo Reviewiz
Prepare yourself and ring your alarm because we'll dig deeper into this brand. Well, you are curious about what devices it accepts, aren't you?
In the following section, I'll explain these things:
What devices does the brand accept?
What brands does the brand take?
Bulk Orders
and so on
So, let's move immediately to the next part!
Gizmogo Sell Used Device Reviews
Let's start with the explanations of what devices this brand accepts. Since there are many classifications, you must be curious about the specific name.
Currently, this online service company receives sixteen categories, are:
| | | | |
| --- | --- | --- | --- |
| Phones | Consoles | Smart Watches | Speakers |
| Tablets | Cameras | Ipods | Kindles |
| Laptops | Lenses | Mediaplayers | Others |
| Macs | Drones | Headphones | Unknown Devices |
The last category is for uncategorized items such as Apple Pencils or other electronics. Furthermore, you must be delighted since the brand accepts all electronics.
Merely come to the store or contact customer service to start selling. You need to remember that Gizmogo doesn't accept items that are too old, broken beyond repair, or slow to respond.
So, if you intend to sell your gadget, prepare for its classification by visiting the link below!
Gizmogo Sell Used Brand Reviews
After knowing the device classification, you must also know what brand Gizmogo support. Unfortunately, it doesn't accept all brands, but you can sell electronics from the 40 brands below.
Take a look at the table!
| | | | | |
| --- | --- | --- | --- | --- |
| Apple | Samsung | Google | LG | HTC |
| OnePlus | Sony | HP | Motorola | Lenovo |
| Dell | Razer | Xiaomi | Alcatel | LeEco |
| Pantech | ASUS | Coolpad | Snapfon | Huawei |
| Kyocera | BlackBerry | T-Mobile | Amazon | Maxwest |
| Sharp | BLU | Iridium | CAT | TCL |
| Oppo | Meizu | Nokia | Orbit | ZTE |
| Nextbit | Acer | Blackphone | Sonim | NEC |
These are famous brands that produce many qualified gadgets and appliances. You can prepare the device with accessories such as the original box and instruction guides. These two will add much cost to the quotes.
So, ensure you fill in the requirements for a high quote from this brand. Now, click the link below and sell your electronic device ASAP!
Gizmogo Bulk Sale Reviews
Do you own ten or more devices to sell? Don't worry because this company offers great prices for bulk sales. This policy will suit gadget enthusiasts or company that has many unused inventories.
To sell those items, please follow the steps below:
Complete the form on the Bulk Sale page
Ship the devices to Gizmogo with a complimentary shipping cost
Get paid for the gadgets within one business day
The team will work excellently to inspect and give the best price. Suppose you have more questions, don't hesitate to contact customer service at [email protected].
Gizmogo Partner Program
Do you want to partner with this brand and gain many benefits? Gizmogo has a Partner Program perfect for phone repair stores, mobile phone stores, and environmental protection foundations.
It offers three benefits: unlimited commissions, earning 10% on every sale, and free and easy joining. This affiliate program can bring you to cash in seconds.
Once clients come to your place, recommend them to sell the phone at Gizmogo. Then, you'll earn a 10% commission on every successful sale. Please visit the Partner Program page and create an account to join it.
The team will check it and let you start it immediately. Further questions regarding this affiliate program may shoot an email to [email protected].
Gizmogo Brand Ambassador Program
Are you an influencer who wants additional money? Then, join the Brand Ambassador Program by Gizmogo. This program will benefit you with a 10% commission on each successful referral code.
These are other features you'll obtain from joining this program:
Unlimited commissions: The more people use your referral code, the more you'll gain money
Flexible schedule: You can share the code whenever you have free time
Resume booster: Put this experience on your resume to boost your quality
Build a network: Try to befriend other Brand Ambassador from Gizmogo, and you'll broaden the network
Accessibility to broader resources: This industry fulfills gadget and business enthusiasts, allowing you to have more access to more comprehensive resources of people
Remember that the more people you invite, the higher your commission will be. Furthermore, this brand has more classification on the commission.
You can withdraw the commission twice a month with at least $20. If you have further questions, please email ma[email protected] or visit this Brand Ambassador Program page.
How Does Gizmogo Work?
As discussed, you can sell the used gadgets online and direct selling. In this section, I'll explain the steps of those methods.
Online Selling
Sign an account or log in at the upper right part of the official website
Contact the team and send your package with the free shipping fee
The team will immediately inspect the gadget once it safely arrives at the office
Get paid for the device within one business day
Customers who choose this method will receive a 15-day quote guarantee. So, ensure you get a reasonable price for the device you sell on Gizmogo!
Offline/Direct Selling
Visit the office in California by bringing the old gadget you're going to sell
Let the team inspect the gadget's condition and consider a reasonable price.
Get paid in cash instantly after the inspection finishes
By choosing this method, customers can see the process and receive the most competitive price for the sold gadget.
This brand is famous for its fast and instant processes. So, which of the methods above do you prefer the most?
Why Should Customers Sell Gadgets to Gizmogo?
You must be curious about the differences between this brand and its competitors. Don't worry; I'll explain its strength in this section.
There are four factors that Gizmogo offers. Here are the explanations.
Every client will get the most reasonable price concerning the gadget's condition. Of course, if the gadget is much better than you think, you might get a higher price. But if you disagree with the lower price, the team will return your device for free.
Free UPS and USPS Shipping
This brand offers free shipping to customers who want to sell the gadget online. In addition, you'll receive a UPS or USPS shipping label from the brand, so you don't have to pay the shipping fee.
Professional Data Protection
After the transaction completes, the team will immediately erase your memory and reset the phone's settings. Therefore, your data is protected and will not leak to unwanted parties.
The last factor is essential because clients immediately get the payment or quote after selling the gadget. Commonly the process for online selling requires one business day to complete. But if you choose direct selling at the office, you'll get it there after dealing with the price.
So, you've known that this company offers you the most practical and beneficial features. Are you ready to sell your old gadget now?
Who is Gizmogo For?
This company intends to recycle waste in electronic devices. It targets people who want to upgrade phones and companies with unused devices.
In addition, it will give a reasonable price even for broken or don't work gadgets. So even though the quotes may be lower than the well-working ones, it is the best place to sell old electronics near me.
Gizmogo Reviews: What Do Customers Think?
Welcome to the testimonial section! In this part, I'll break down the rating and review concerning the service of this company. Here we go!
First, Gizmogo receives a 4.8/5 rating on Trustpilot and a 4.8/5 rating on Google. So although it was only established two years ago, it gets pretty high ratings.
One client said:
I've used Gizmogo twice already to sell a phone and a laptop. Happy to get some cash out of the old electronics that would otherwise turn into paperweights. I am very pleased!
This one trusts the brand so much and finishes two transactions. The customer is happy because he gets cash from the unused devices he sells.
Another one said:
I just used Gizmogo for the first time. I can track my shipment and status at all times. The communication was great. I'd recommend the company to anyone.
This customer chooses an online method that is easy and practical. In addition, she can track the package and claims that the communication is excellent! She even recommends using the brand's service!
The last testimonial stated:
I've gotten many quotes and they were the highest. Excellent customer service skills with their employees. They made sure I was taken care of and I got paid pretty fast. I highly recommend them
Lastly, this client recommends this brand to others because it excellently finishes the transaction nicely. Gizmogo also offers the highest amount of money and serves her with expert customer service!
Thus, I can summarize that this brand greatly serves all customers. Not only online but also offline. In addition, many customers are satisfied with the high quotes and excellent customer service!
Is Gizmogo Worth It?
Many places buy unused products. But Gizmogo is the only place that preciously takes care of your old gadgets. And yes, it is worth it, indeed.
This online service will appreciate the gadget no matter the condition. Therefore, you can give your old device a new life and, in return, gain cash for selling it.
Not only do you save the world from electronic waste, but also you benefit from selling old devices at a reasonable price.
Is Gizmogo Legit?
I know that you feel anxious because selling used gadgets online is worrying. However, Gizmogo is a legit brand you can trust. It has a secure SSL and prioritizes the customers very well.
You can check the information you need specifically on the official website. In addition, many clients are loyal customers for selling their products on this brand.
If you are paranoid about online service, visit the California office to sell it directly. At that time, you can see how legit this brand is while serving its customers.
Gizmogo Shipping Policy
Lucky the clients because you get a complimentary shipping fee for sending the old gadgets to this brand. Remember that you must stick a shipping label on the package received from the company at no extra cost.
Instead, this company will pay for the shipping cost. Commonly, the carriers are USPS and UPS. So if you have more questions regarding this policy, please contact the team at [email protected].
Gizmogo Return Policy
Sometimes, Gizmogo finds the products are low-quality which results in low quotes. This condition may bring disadvantages to the customers.
So, you can reject the sale and ask for a return. Don't worry because this brand will return your device without asking you to pay the fee. Instead, it is complimentary.
How to Contact Gizmogo
Further questions regarding this company may follow the steps below:
Shoot an email to [email protected]
Fill in the blank form at the official website
Ask directly on the right side live chat at the official website
Call customer service at 800-893-9598
Visit the office at 13771 Norton Ave, Chino, CA 91710
You may also hit a direct message on its social media below:
Please remember that the team will reply during business hours, Mon to Fri, 8 am to 12 pm, and 1 pm to 5 pm PST.
Where to buy Gizmogo?
Currently, this company is available online and offline. Customers can sell electronics online instantly through the official website.
Or, if you wonder where to sell electronics for cash, come to the office at 13771 Norton Ave, Chino, CA 91710. The team will provide the best price to buy your devices.
Gizmogo Coupon Codes & Promos
Yahoo! Are you ready to get promotions from this best-buy electronic device? Then, let's see the list below!
Subscribe to the official website to get coupon codes
Apply code MERRY5 for $5 free cash on devices of $50+
Use code MERRY10 for $10 free money on sold devices of $75+
Appeal code MERRY15 for $15 free cash on gadgets of $100+
Send your device to the team with a complimentary shipping cost
Kindly visit the official site and social media for other promo codes and exclusive deals.
Gizmogo Frequently Asked Questions (FAQ)
When looking for Gizmogo reviews, customers typically ask the following questions. We provide the answers to help you in making a smart purchase decision.
Who owns Gizmogo?
James Wang is the founder and CEO of this brand.
Does Gizmogo accept broken devices?
Yes, this company will pay for it, although the quotes are lower since it is broken.
Conclusion of Gizmogo Reviews & Ratings
Selling unused electronic devices is more beneficial than keeping them at your place. Not only will you get cash, but also it reduces electronic waste on the earth.
Gizmogo will offer the highest quote than other competitors! Moreover, you can sell it online or come to the California store. So, are you ready to get more cash out? Then, let's sell the device now!
.