Verdict
Monster's huge database and the fact that it's free to use are some of this job site's best features. However, its resume and cover letter writing services are expensive for job seekers while its plans for recruiters are also on the pricier side.
Monster has been around since 1999, and it's one of the most well-known names in the world of employment websites. It's undoubtedly one of the biggest, too, with millions of listings on the site at any one time.
This site doesn't tend to specialize in start-ups, remote working, or any other niche, though, which certainly goes some way into explaining its huge number of listings. You can find everything on Monster, from entry-level and part-time positions to jobs right at the top of the corporate food chain.
Monster can also serve as a recruitment platform for recruiters, agencies and employers.
Unusually for job sites, Monster also lists blue-collar work right alongside the white-collar positions, so you'll be able to find jobs in a far wider selection of industries than on most sites.
Features
The site's homepage looks like a search engine, so you just put your desired position and location into a huge box and click a button. You then receive a column of results on the left and in-depth job information on the right-hand side. It's an impressive, effective design.
Monster's approach to searching and filtering is a little different than most other sites. When you get to your results you can only sort them by how far they are from your location, or if they're remote positions. Most other job websites allow search result filtering by salary range, experience level required and several other factors.
Instead of taking that approach, you'll have to put these factors into the search box at the start of the process – you'll need to search specifically for part-time jobs or the position you need, for instance.
That is not necessarily a great method. You'll have to know what you want before you search, to some extent, and you might not find ideal jobs if their adverts don't hit your keywords. It also means you can't easily search by salary levels or by your level of experience, which is something that's pretty easy to do on plenty of other sites.
Monster's sheer size also means that the site suffers from many redundant listings, spam job adverts and scam positions, so that's something you'll need to remember as you're browsing.
You don't get a huge amount of information on the site's job listings, either. You'll get the job description, basic information about the position and some headline figures about the company, but that's it.
Elsewhere, Monster's features are unsurprising. You can sign up to email alerts and use the site's salary comparison tool to run the numbers if you're unsure about what sort of money you should be earning. The site has a career advice hub that's crammed with helpful articles about all sorts of employment issues. Monster's user profiles allow you to add your work and education history, but that's it – in terms of building a resume, plenty of other sites are more extensive.
Instead, you can upload your resume to Monster, and the site does support uploads from Google Drive, Dropbox and Microsoft OneDrive alongside your own PC or laptop. Handily, Monster also has an option to block your resume from certain companies, so you can make sure that your current employer doesn't find out that you're job-hunting.
Monster doesn't just do an excellent job on desktops and laptops, either – the site has dedicated Android and iOS apps that can help you nail your job search on the move.
Monster's app has an impressive range of features. Users can browse the site's millions of job listings with the full range of filtering options, and it's easy to upload your resume or create a new document – so you can start applying for jobs without having to be at your PC.
The app is packed with career quizzes so you can drill down on your skills, and you can even apply to jobs in a second by swiping right to send off your application – perfect if you want to submit a resume to loads of vacancies as quickly as possible. The app features personalized job recommendations with daily picks so you can see the latest openings, and you can create and edit a complete profile.
There's very little core functionality that hasn't made its way from Monster's website to its apps, and that's impressive considering the size of the site. We would say, though, that Monster's apps are better-suited to job seekers than employers, so you'll want to keep your laptop handy if you're a recruiter.
Plans and pricing
Monster is free to use, at least, and you'll only have to pay extra if you want to use some of the firm's optional extra services.
Monster offers resume and cover letter writing services, for instance. The entry-level $129 option delivers a professionally written resume in five business days, and the $189 package adds a cover letter. If you shell out a whopping $349, you'll get those two documents alongside a LinkedIn profile makeover and faster delivery.
Aside from this, you'll only have to pay for services or access on Monster if you're a recruiter rather than a job-seeker.
Recruitment features
Monster is one of the biggest job sites around, and it pairs its vast user numbers with a design that's refreshingly simple to use – ideal if you're not particularly tech-savvy. And that approach transfers to its recruitment products too.
Monster's recruitment tools are sold in three different tiers – Starter, Standard, and Premium – and they cost $299, $399, and $649 per month. The first option allows recruiters to post one active job and view fifty resumes per month. In contrast, the Standard option lets users post three simultaneously monthly vacancies and view more resumes while also sending job listings to hundreds of additional job boards. The Premium tier is set up for five monthly vacancies and 250 resume views.
That's admirably open pricing, although if you have enterprise-level needs, you'll have to contact Monster to develop a bespoke package. Similarly, you can talk to Monster if you have specific hiring needs – if you want to recruit a diverse workforce or use loads of data insights, for instance, they can build a bespoke package.
Monster's recruitment process places a big emphasis on taking the complexities of the process out of your hands. You can craft your job listing with simple instructions and access to a database of more than 2,000 pre-written job descriptions, and Monster posts the listing to the site and its network of partner job boards. Monster will also email your vacancy to candidates that the firm thinks will tick the right boxes.
Monster gives job candidates rankings and scores so you can easily see who looks like they'll be a good fit for your vacancy, and you can also search Monster's database with a range of filtering options if you'd like to find people yourself. Monster's recruitment plans also have a candidate dashboard so you can track your listings and searches.
Elsewhere, you can highlight benefits and unique attributes to your listings to help them stand out, and you can pause or cancel job listings if you decide they're not needed. You can also automatically send follow-up messages to candidates, which takes a time-consuming job out of your hands.
Monster also has an employer branding product that can create attractive and eye-catching company profile and career pages, and your job listings can also use this branding.
Monster is easy to use and has a solid range of features for finding candidates in mainstream jobs. This is also one of the biggest job sites on the web, so it's worth using just because of its vast database. We like the site's admirably open approach to pricing, and it's more affordable than many rivals.
It's not the best recruitment site around, though: other products have more powerful features, and you'd be better off using a specialist site or a site with better abilities if you're hiring for niche jobs or executive positions.
Over the past year – and in the wake of the pandemic and its sweeping workplace changes – Monster has spent some time reinventing itself for a new professional audience.
Head to the site's career advice blog and you'll find an increasing number of articles covering pertinent topics like mental health and wellness, attracting Gen Z candidates and unionization. That's a smart move on Monster's part – younger people are more likely to be looking for more jobs right now, more likely to be aware of mental health initiatives in their companies, and more likely to consider union membership. These articles mean they're more likely to use Monster.
Monster's blog pivot doesn't just make for good reading. If you're an employer or hiring manager and you want to make a concerted effort to hire younger staff members, then it may be smart to rely on Monster a little more – the site clearly has its finger on the pulse of this portion of the workforce.
Final verdict
Monster doesn't have any surprising features – or, indeed, the biggest range of features at all. It does have one of the biggest jobs databases going, though, which means you'll be able to find roles in any industry and at any level. Most other sites can't boast a database that's this extensive. If you're a job seeker at any stage of your career then it's a great option and should be near the top of your list simply because of its sheer size.
It's easy to use: search for your desired job and location and you're instantly confronted with a lot of leads. And it's free, unless you want to pay for the resume or cover letter services.
On the recruitment front, Monster's size impresses here too, and it gives hiring managers access to a broad range of candidates. Monster has also made a concerted effort to appeal to younger workers and address newsworthy issues, which bodes well for attracting a younger and more diverse range of job-hunters.
Monster certainly does have issues thanks to a lack of features and detail in some areas. However, it makes up for that with a modern focus, and its sheer size makes it a worthwhile option for job seekers and employers.
How does it compare?
Monster vs Craigslist
Monster has a high standing 7.6 overall rating, while Craigslist only averages 3.8 in overall review rating.
Features: Despite low ratings, Craigslist remains to be one of the simplest, most cost-effective, and most efficient job boards around. Its reach is as wide as 70 countries and over 700 cities in the past decade. It's simple, easy to use, targets users by location, and has sites for major U.S. cities like Atlanta, Phoenix, San Francisco Bay Area, Seattle, and more.
Monster is known for being a global leader in connecting international jobs to people by distributing job posts across hundreds of local news sites, sending candidates job alerts, additional branding tools, flexible posting options, and social media visibility, among others.
Pricing: You can choose from their comprehensive plans that charge $299 to a hefty $649 per month. The Starter plan for $299 lets you have one job post and 50 resume views. The next plan called Standard costs $399 per month and lets you have up to three job posts and view 150 resumes. The highest plan for $649 is called Premium and gives you up to five job posts and 250 resume views.
Unlike Monster, you won't find plans with Craigslist. Each job post will have corresponding charges depending greatly on geolocation. Targeting audiences is generally what you'll be paying for with each job post, with categories charging between $10 and $75. Browsing for resumes on Craigslist is free.
Conclusion: Small businesses who don't often find themselves filling in positions are likely to prefer Craigslist. Apart from their affordable rates, Craigslist doesn't charge for resume views, and they're easy to look up.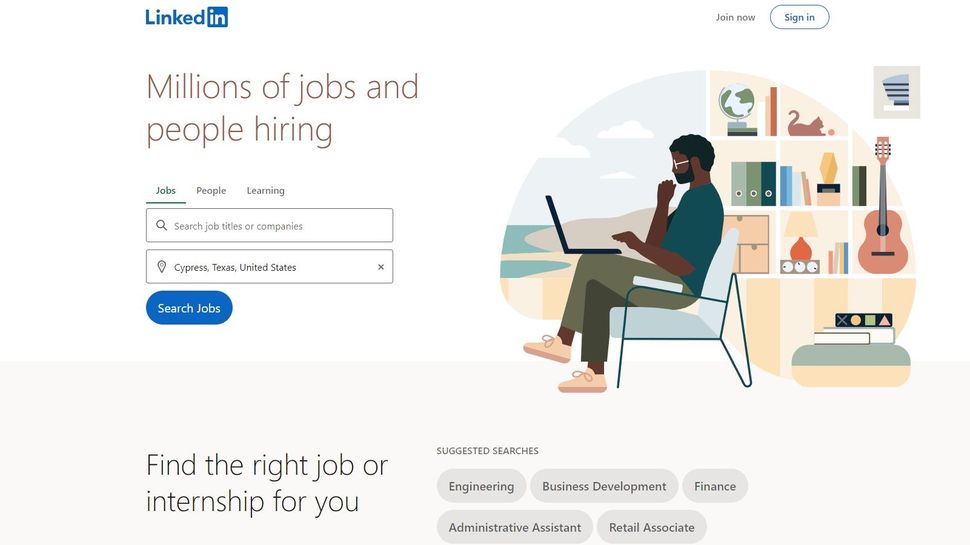 Monster vs LinkedIn
Monster's overall rating is strong at 7.6, while LinkedIn has just as strong 6.7 overall average rating.
Features: Monster's advanced technology elevates the recruitment process. They make connecting with international job seekers not just possible but easy too. Once posted, a job ad is distributed across all local news sites. Email alerts are then automatically sent out to qualified candidates, and job posts are also spread across social media platforms.
Similarly, LinkedIn creates a connection between recruiters and international candidates via social media, being a social media platform itself. LinkedIn Talent Hub is its Applicant Tracking System that makes the process of searching for candidates, hiring, and managing them easier by having a single platform for all of them.
Pricing: Monster only has a four-day trial period, after which you can select from their monthly plans that cost $299, $399, and $649. These plans offer variations in the number of job posts and resume views, accommodating one-off position filling, expanding teams, and rapidly growing teams, respectively. There's also no limit to the number of applicants in each plan.
Posting jobs on LinkedIn is free. This free posting gives you visibility in job search results, much like Google. This free job posting also gives you access to the applicant management tools to easily filter and manage candidates. Additional budget on posts, also called ads, can give you three times more applicants and more perks, starting at $119.95 per month.
Conclusion: The reach and visibility of LinkedIn's free service are already astounding. Adding a few extra dollars makes your reach even wider. Monster's trial period is enough to test the waters, after which pricing isn't that bad either.
Monster vs Glassdoor
Monster is an overall tough competitor with a 7.6 average rating, while Glassdoor doesn't fare badly with 7.1.
Features: Glassdoor excels in helping you find your brand's voice, grow your brand's story, and amplify your message to your audience, delivering excellent results in gathering more qualified candidates. The features that help include featured reviews, diversity programs, follower demographics, ratings, comparisons, benchmark reports, brand advertising, and filtering criteria, to name some.
Monster has a pay-per-click option for one-off hiring. Showing your job posts to local news sites and to millions of job seekers gives you an advantage. Built-in email and text tools make connecting with your applicants easy, while additional branding options increase your reach, which includes workforce from across the globe.
Pricing: After a four-day trial period and you decide it's for you, Monster has strategically classified their plans according to your job posting and resume view needs. These plans go for $299-$649. You can also get a quote for custom posting, perfect for enterprise clients, and pay-per-click job postings, perfect for positions that are hard to fill.
Glassdoor's site will have you contacting sales for their plan pricing. To take advantage of the basic features, it's free to sign up and post a job. Advanced features will start with their Standard plan, which also lets you purchase add-ons, including integration with Indeed's premium company pages.
Conclusion: Monster's carefully laid out plans make it easy to target the right audience from an international pool of candidates, while Glassdoor's free plan is already a good place to start for some.
Any questions on Monster?
What kinds of jobs can I post on Monster?
As Monster is a generalist job site, you can post jobs in all industries, for all levels of experience, and for a wide range of employment types.
Who can see and apply to my job ads?
Anyone who visits Monster can see your job ads, but in order to apply, job seekers must have or sign up for a free account.
For how long will my job ads be visilbe?
The runtime your job ad will be visible for depends on your chosen option for job ad promotion. Currently, JOIN offers single posting 30-day, 60-day (which includes a refresh every 14 days) and 360-day terms.
How many applications can I expect to receive?
As many factors are involved, it's impossible to give an estimation on how many applications you will receive. The success of your job posting can often depend on what time of the year you are posting, the kind of job and industry, and if your organization is well-known.